Fun'd Night Auction April 1-17th, 2021
Our annual Fun'd night auction will be held as an online auction this year. The site will open on April 1 and last bids will be Saturday, April 17th at 9:00pm.
Winning items may be picked up on Sunday, April 18th 10am-noon at the Roh Activity Center.
Register your name and card at https://fcshcs.home.qtego.net
Bidding starts April 1, 2021
Bidding ends April 17, 2021 at 9:00 pm
Notification of outbids via phone or computer
Receipts will be sent at close of auction
Pick up winning items on April 18 at Roh Activity Center 10am – noon
In order to bid on auction items:
Log into site: https://fcshcs.home.qtego.net
Click on an item
You will get the description, value and donation information
Click bid
Place your bid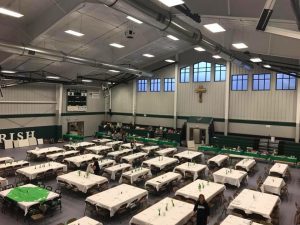 Chairman for the event are:
Overall Chair:  Amanda Sipple
Auction Chairman:  Ann Severin, Kayla Severin
Silent Auction Chairman:  Jennifer Keller and Karrie Bauman