Alum lands dream internship
By Quincy Koelliker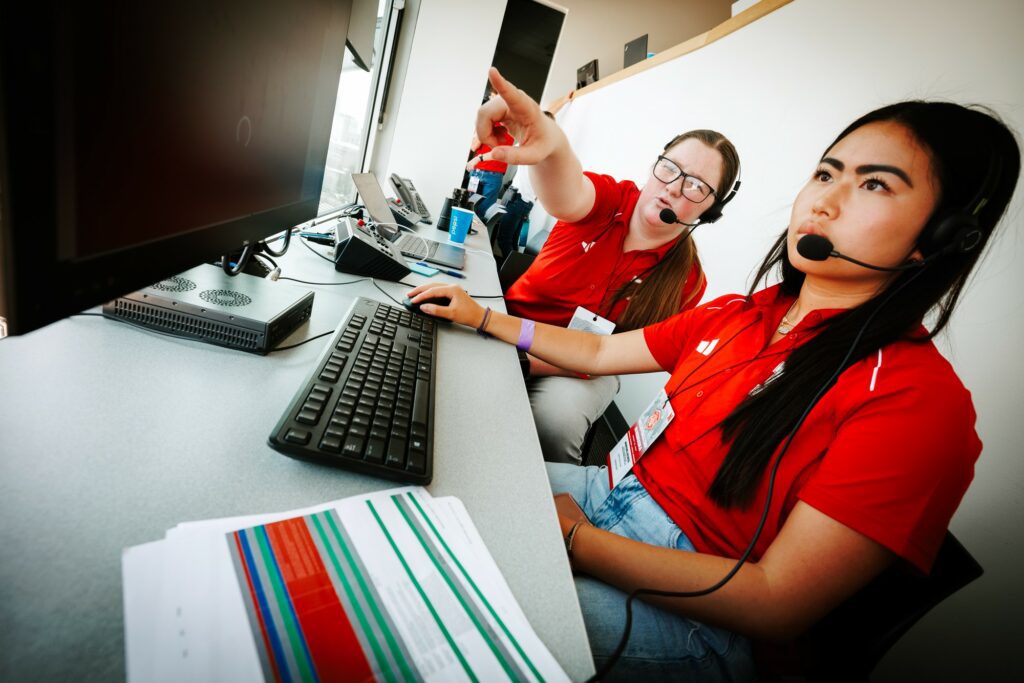 Grace Malcolm, Sacred Heart graduate of 2023, accepted a job internship with HuskerVision creating graphics and video content for Husker volleyball events. She was able to be part of the team that created a video for the Nebraska Volleyball Day event held at Memorial Stadium on August 30.
Malcolm participated in a mentorship program within the Journalism College after deciding to attend the University of Nebraska-Lincoln (UNL). She hoped the internship would broaden her knowledge on what to expect when she came to college. It was her mentor that introduced her to HuskerVision and suggested she apply.
Malcolm is currently a freshman majoring in both Sports Media & Communications and Broadcast Media Production. She decided on this field of study because of her interest in videography and creating content. She enjoys the problem-solving of how to make something new and thinking about all the little details that go into even a short video.
Malcolm also likes that there are so many different career paths within this area, so she wants to learn as many aspects of the trade as possible to hopefully aid in obtaining a job after earning her degree. "The most exciting part of this program for me would be the experiences and connections I have made," Malcolm said. "It has been so easy for me to meet people that have the same passion for the field and are willing to help challenge me.''
Malcolm stressed the importance of taking a variety of electives at Sacred Heart. "Sacred Heart journalism and video production classes prepared me by teaching the basics, so I had an idea of what goes into both fields before getting to college," Malcolm said. "My teachers in those classes were definitely the reason I grew a love of these subjects in the first place."