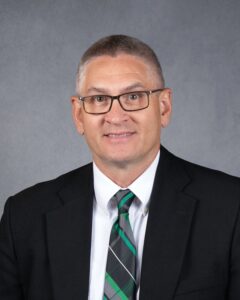 December was a special month for me as a basketball coach.  Thank you to the many people who sent me cards, texts, and other congratulations.  It is very rewarding to be the winningest high school boys basketball coach in Nebraska. Getting win #695 at the ROH Activity Center made it extra special.  Having that happen at a home game and for it to be in the building named for Fr. Roh will be something I will never forget.  Reaching the 700-win milestone at Tri County was also special and I again am very thankful for the recognition and all the congratulations.  More though than that, I am thankful for all the Sacred Heart boys basketball players I've coached the past thirty-six years.  All of those victories are the result of great teamwork and effort from many, many young men.  I appreciate all of you who played for me.  And I appreciate all the assistant coaches that were all part of these past thirty-six seasons.
This past month I have been asked a few times why I've stayed coaching at Sacred Heart School all these years.  There are many good reasons for that but probably the biggest reason is because of our own children.  Janice and I felt that Sacred Heart School was the best place for our children.  Alicia, Matt, and Maggie all graduated from Sacred Heart School and all spent their education years from Kindergarten through their senior years.  They each received excellent educations from Sacred Heart School.  For more than twenty of my thirty-six years, at least one and at times all three of our kids were students in our school.  Being in the same building all of those years while they were going to school was important to me.  I'm thankful for the teachers and staff that helped my children during their time here as students.  Who our children are today was influenced greatly by the Sacred Heart School family.
I hope all of you had a Merry Christmas and I wish you a Happy New Year!
Sacred Heart School – a family educating heart, mind, body and spirit for this life and the next.